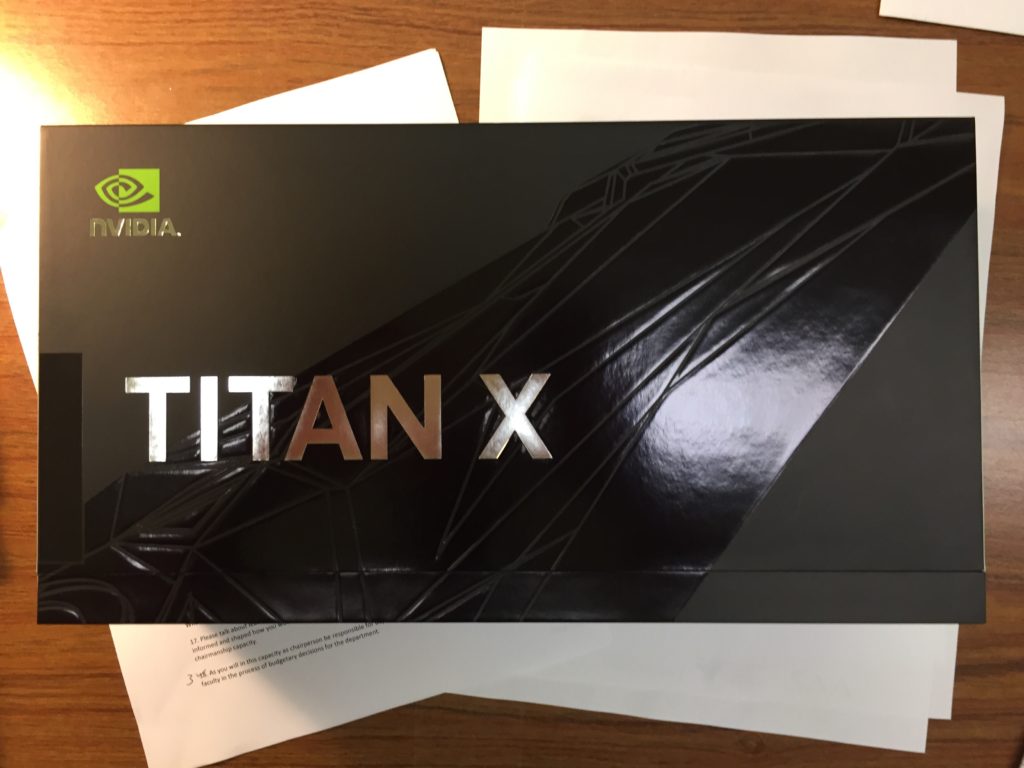 I'm happy to have received an NVIDIA GPU Grant to sponsor my digital arts research.
My TITAN X Pascal arrived in the mail yesterday. This builds on work I started at DXARTS with light field imaging, structure from motion, and experiments with neural networks for face and speech recognition.
Now that I have the requisite NVIDIA hardware, I can start development with TensorFlow, Torch, etc.