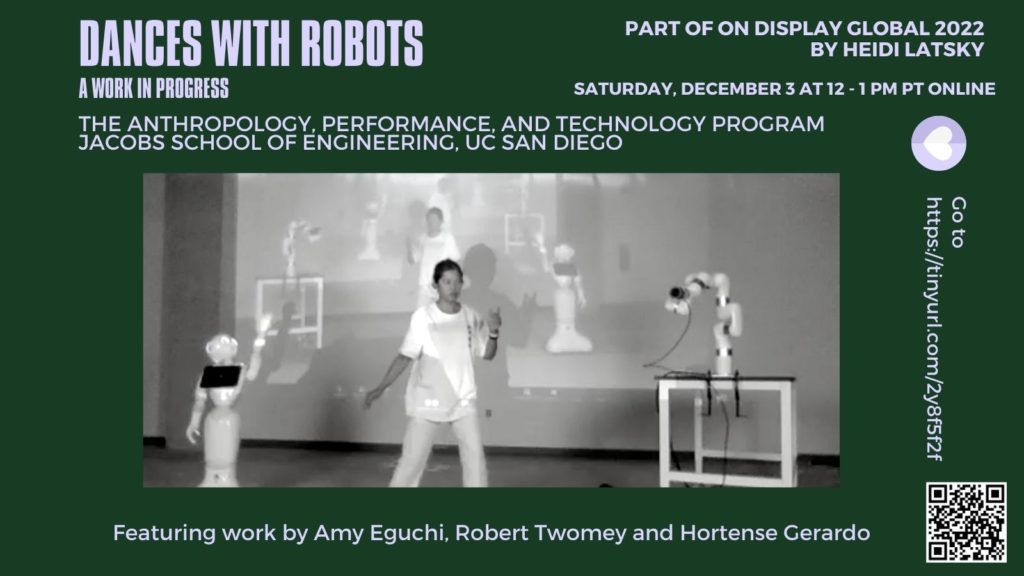 Please join us on Saturday, December 3rd for ON DISPLAY GLOBAL2022 at noon Pacific Standard Time!
We have a silent Human-Robot performance for an hour. There will be two robot performing with Hortense Gerardo, a human performer.
We encourage audience members to join the zoom room to emulate a live sculpture court with audience members interspersed. You will have the options to pin performers, write in the chat, focus on one group, join the sculpture court yourself, or just observe. https://nyu.zoom.us/…/tJAvdumvqD8vHdQOcR74HzqThzC61X98cdVh
The Live Stream is a great place for people to observe the sculpture court as a whole. Please note, this live stream will only show the first page of the zoom screen. We hope you enjoy our performance!
[Please feel free to share this information widely!]